Leasing Your Way to Profit
---
Newsletter For: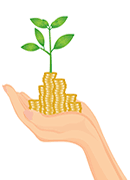 If you have any leasing needs from $5000 to $10,000,000, why not call the "Flexible Funding Source" and ask for Steve at
(800) 829-2340.
STOP STRESSING OUT FROM OTHER REJECTIONS FROM LENDERS, SEND YOUR APPLICATIONS TO THE "FLEXIBLE FUNDING SOURCE". IF WE CAN'T GET IT DONE, NO ONE CAN!
The Flexible Funding Source is Back!
(With Leases we have completed recently that other SOurces TURNED DOWN!)
Here is just a sampling of our new
"Wild & Crazy List of Leases":
A Corporation in business for 5 years, needed $90K for a Drilling Machine, credit showed a tax lien, we got approval for 48 months, low rate, little advance.
Corporation in NE needed a Truck Scale costing $88,650. Principals had tax liens of $1MM, but had payment plan in place. Approved at very good rate, 60 months, and now need a second Truck Scale for lower amount.
Start up restaurant in Worcester, MA, $80K, lots of experience, approved for 60 months, acceptable rate, able to open quickly.
Start up manufacturing plant in Ohio, looking for $30K for Grinding Machine, necessary equipment to open, lease approved for 36 months, good rate.
Corporation in business for 25 years in Chicago, $235K for Excavator, very poor credit, with additional collateral we got approval. 48 month lease. Now client can make more profit to offset cost of lease payments.
These are some examples from available sources that we utilize in order to get most applications APPROVED.
AND MANY SAID THEY COULDN'T BE DONE!